This year, the sunflower crop suffers from the invasion of the meadow butterfly.
What kind of pest is this? The meadow butterfly is widespread. The caterpillar is omnivorous, damages plants from 35 families, especially sunflower, corn, beets, legumes, perennial grasses, melons, vegetables and other crops. It has high fecundity, adaptability and harmfulness, butterflies are able to fly long distances (capable of covering about 60 meters per hour) and inhabit large areas for 2-3 days.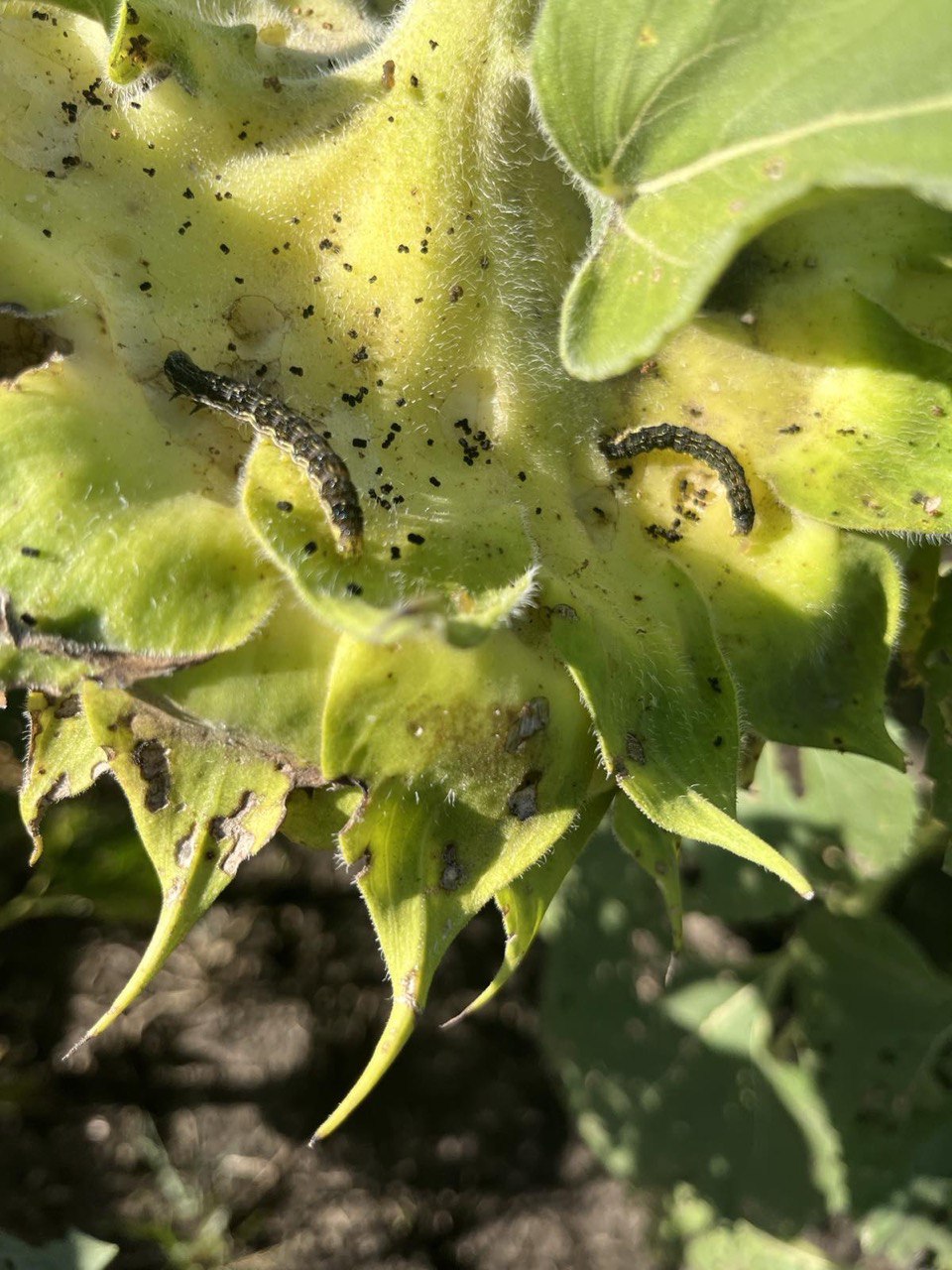 After hatching, the caterpillars feed on the underside of young leaves, gnawing away at the tissues without damaging the upper skin, and then roughly gnaw the leaves, entwining them with webs; at the end of feeding, they can damage petioles, juicy shoots and fruits.
We recommend using Shtefotruta 1 l against this pest. or Pirinex Super + Stilvet adhesive 100 g (per 100 l of water), if there are holes (5-7 mm) in the basket, you can add 0.5 l of Cerkoshtef fungicide, and if the baskets are not badly damaged, then Shtefozal 0.5-0, 7 liters
For consultation, contact your regional manager or by phone:
0 800 30 26 26
#agrimatco #agrimatcoukraine #stefes #seeds #complex solutions #agrimatco #agrimatсoukraine